Cambridge Limo offers a wide selection of luxury limos for your special events. This includes Luxury Sedans, SUVs, Sprinter Vans, and stretch limos that are the most suitable fit for your special events. All of our limos for special events are licensed and insured and driven by professional chauffeurs. To ensure the health and safety of our passengers all of our vehicles are cleaned before and after each trip.
Book a Cambridge Wedding
Limo Service
There are many factors to consider when planning a wedding. It is important to make the right choice when it comes to wedding limousine services. We offer reliable transportation at competitive prices and also provide friendly customer service at Cambridge Limo.
Our chauffeurs are experienced professionals who know the best routes to take. Special Events Limo Service vehicles are perfect for transportation to and from the ceremony and reception. This is whether you choose a classic black Stretch Limo, a sleek black SUV, or a Sprinter Van. Additionally, they provide a beautiful backdrop for photographs.
We offer Cambridge wedding limousine service with comfortable leather seats, ample legroom, and sample room for luggage. Furthermore, our chauffeurs are trained to provide exceptional service. They will arrive early in order to ensure that everything runs smoothly, and also they will be ready to go when you arrive.
Birthday Party
Limo Service
Let us take care of the safety of your birthday party.
Special Events Limo Service has finally resolved the issue of who will be the designated chauffeur. Cambridge Limo offers luxury birthday limousine services to ensure that your birthday celebration is a memorable one for everyone.
There is a wide range of limousines available in our fleet, including party buses, stretch limousines, and luxury sedans. Our limo birthday party services will take your birthday party to the next level.
The Limo Service for Special Events Club includes a Bluetooth-compatible sound system, fantastic lighting, and alcoholic beverages (if requested).
The highly-trained and also courteous chauffeurs at our company are familiar with every corner of New England and also the surrounding suburbs, which ensures that our clients will be delivered on time and without any hassle.
Best choice for limos and party buses for your bachelor party
Regardless of where you choose to celebrate your bachelor party, arranging safe – but luxurious – transportation is an essential component, and also for the best bachelor party limo service in New England, work with Cambridge Limo. No matter what kind of nightlife you are looking for in All New England Areas. We will get you there safely and also in style the entire way. The chauffeurs and also our customer service representatives at Special Events Limo Service are highly professional and also can set up a customized bachelor party limo service according to your needs.
It is our company's responsibility to maintain a large fleet of professionally maintained limousines. All of them have different designs and also seating capacities to accommodate all sizes of parties. Regardless of your needs, Limo Service for Special Events will work with you to determine the best transportation option. Special Events Limo Service provides you with the highest level of limo service in Cambridge when it comes to providing the most exclusive transportation option in the area. A dedicated member of our staff is available to assist you in creating a bachelor party limousine service.
Cambridge Prom
Limo Service
Have you ever dreamed of arriving at your prom in the finest limo in Cambridge? Then you have come to the right place! With years of experience in luxury ground transportation, Cambridge Limo has provided one of the most luxurious fleets of prom limousines, specialty cars, and limousine coach party buses in Cambridge and all New England areas. Limo Service for Special Events provides the best prom limousine experience in Boston and New England.
Your prom limousine will arrive on time and also be meticulously clean on the day of your prom and parents, and we strive to provide excellence. Professional chauffeurs who will be with your young adults throughout the entire Cambridge prom night will ensure everyone arrives safely and soundly at the various Cambridge prom events.
Special Events Limo Service provided by Cambridge Limo is all about making a grand entrance. We offer the finest prom limousines and limo coaches for your prom in Cambridge. If you are traveling with a large group, we offer a large selection of luxurious SUV stretch prom limousines. We are confident that whatever vehicle you select, you will find the luxury limousine that will make you and also your friends stand out from the crowd.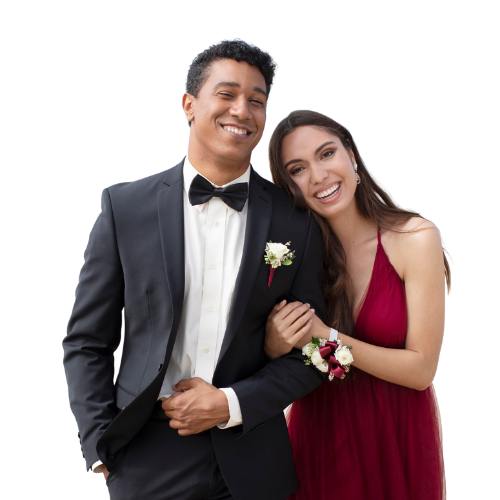 Enjoy a night out in
a private limousine
Choose from our luxurious fleet of vehicles for your next night on the town or group outing, regardless of the size of your group. There will be no need for you and also your friends to worry about who will be the designated driver.
Let us handle the driving, so that you can relax and also enjoy your drinks. The chauffeurs at Cambridge Limo are highly skilled and also professional who will ensure that your group is well taken care of and transported safely.
Special night-out limo services are scheduled according to your preferences and also availability. You will be free to visit the city's hotspots at your leisure. Take your time and also explore the clubs and bars. Using our extensive fleet of luxurious vehicles, our professional staff will tailor the night to the interests of your group. Special Events Limo Service will provide a chauffeur for you with a truly customized and also unique experience. This chauffeur will pick you up and also drop you off at your preferred destination.
We work hard at earning and also keeping your business, we will pick you up on time and also get you where you need to be on time and also in the comfort of one of our luxury vehicles.
Our chauffeurs are licensed, and insured, and also know the best routes, they are always courteous and also prepared to anticipate and meet your every need.
We strive to exceed your expectations as our #1 priority. That is why we always make sure we understand your needs and preferences and also customize your trip exactly how you want it.
Reliable & Professional

Cambridge Limo is reliable, professional, and also a pleasure to work with. The service has been consistently good on multiple trips to and also from the airport over the last six months.